Steve vonBrandt was sponsored by: GYCB (Yamamoto),Okuma, Delaware Tackle, TTI-Blakemore, and Ambush Lures.
Steve was the owner of a bass fishing guide service in Wilmington, Delaware, Anglers Radio, and Delaware Tackle. He is a tournament angler and freelance outdoor writer.
He has over 40 years of fishing experience in the Northeast and California. He has fished freshwater and saltwater since 1962, and has devoted to freshwater only since 1989. He has fished tournaments from 1990 until 2006, and won the Delaware State Sportfishing Tournament multiple times, registered a Chain Pickerel in 2000, just a few ounces shy of the state record and a largemouth bass caught in 1999, that was registered in the Bassmaster Lunker Club at 10.16 pounds, just 5 ounces shy of the Delaware State Record. It also appeared in a feature article by the "News Journal" (Gannett Publications), and in all of Bass Pro Shops Master catalogs for 2003.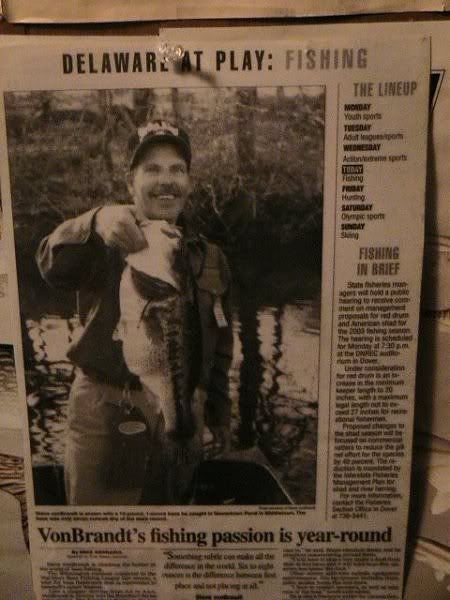 He has worked with Operation Bass in assisting with Red Man Tournaments before they were the BFL, and competed in and won, several different tournaments both local, regional, and national. He was also the 1998 Big Bass World Champ/De. He has been published by numerous magazines, including NAFC/ "THE FISHERMAN" , "Bassin", and many online publications.
He was profiled for fishing achievements in the "News Journal," Gannett Publications/Basin Road/ New Castle DE /Profiled by the "Middletown Transcript" for fishing acheivements in 2001. He is also a contributor the the "N.A.F.C." series of hardback books, and is currently in the processing of publishing his own book, "Bass Fishing The Northeast".
He also produced bass fishing videos until retiring in 2006. He was also interviewed by and helped write an article on "Fishing Opportunites in Delaware" by "Delaware Today" magazine, which appeared in the May 2006 issue.
He was inducted into the N.A.F.C. "Hall of Fame" in June, 2003, and was a regular guest on radio talk shows, such as "Alex Langers", "Outdoors This Week", and hosted his own radio show worldwide on "Anglers Radio" called "Beyond Bass Basics".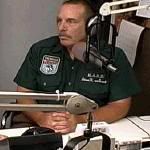 He was a featured writer for "Delaware Valley Outdoors" and appeared on several tv shows and radio shows until 2005. He has been chasing giant largemouth bass since 1968, when he landed his first trophy class fish from Becks Pond in Newark, Delaware on a "Harrisons Bass Frog".
Since then Steve has landed more than 5,000 trophy largemouth bass from Delaware to California. Steve is a life member of B.A.S.S./N.A.F.C., and is a member of the PAA/ACT/and Anglers Legacy.